About us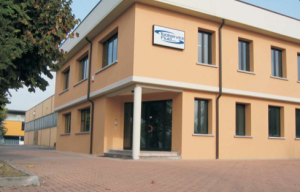 Toolservice Fluid is an active Italian company involved in the treatment of industrial fluids.
The range of equipment of the environment-department is inspired by an uninterrupted seeking of the accomplishment of the car-dismantling-operators needs and it is up to dating to the evolution of the standards which regulates the field.
The Company pursues a continuous plan of system to prevent the cumulating of the waste and a development of technological solutions for collecting, recycling and dismantling with accurate targets to preserve the environment.
The wide flexibility of Tool Service Fluid's design and production enables the manufacture of customized equipment in compliance with the specific features and requirements of the Customer.
Toolservice Fluid design and manufacture its own equipment in Albinea (RE) plant on a 9000 sqm area (of which 1500 covered).
The Company background is a 30 year experience and specific know-how in the mechanical manufacturing field, hydraulic, pneumatic and electronic applications.
Toolservice Fluid is a Flexbimec brand dedicated to the development and production of a complete line of equipment for the dismantling and waste fluids drainage of end-of-life vehicles for professional users. Flexbimec International Srl is a modern company operating in the automotive, industrial cleaning, agricultural machinery, mechanical industry, with an important share of exports (www.flexbimec.com).